When outpatient therapy isn't helping to resolve disabling mental health issues, more intensive treatment can be transformative—even lifesaving.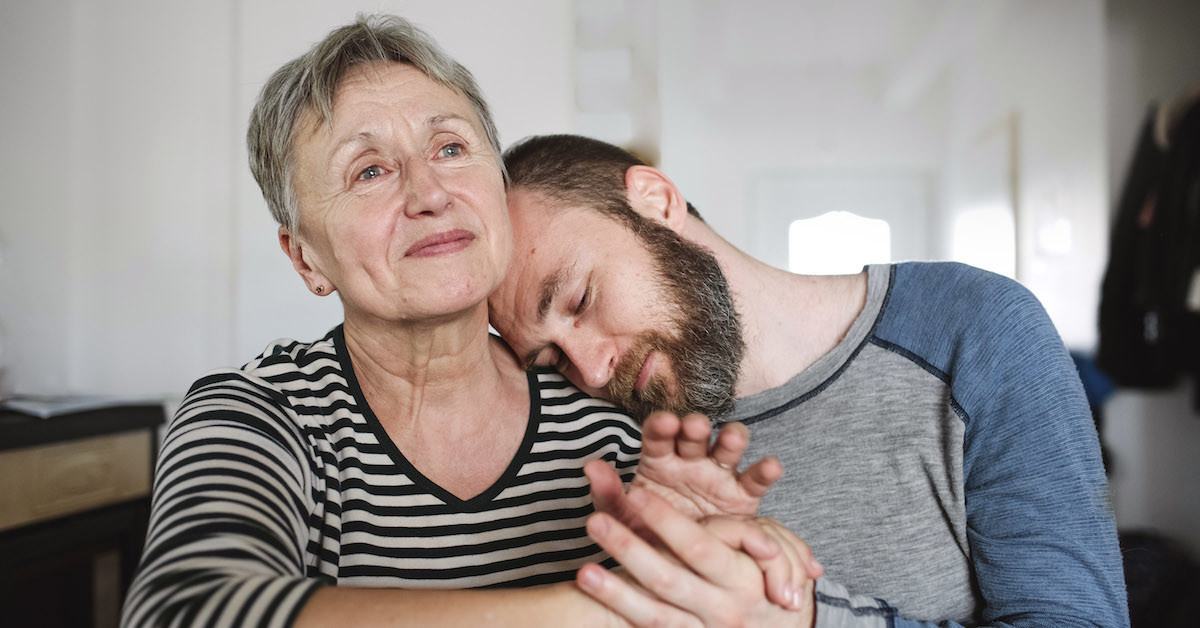 They've had countless sessions of therapy, attended 12-step programs, tried various medications, and consulted doctor after doctor. Yet, for millions of Americans with complex mental health disorders, debilitating depression and anxiety remain, unpredictable mood swings persist, and substance abuse can and often does recur.
People often blame themselves for their failure to recover. The doctors of The Retreat, a private, residential program of Sheppard Pratt in Towson, Maryland, take a different view: These patients aren't failing to recover—treatment is failing them.
"There's an epidemic of treatment inadequacy in our country when it comes to significant mental health issues," says psychiatrist Thomas Franklin, MD, service chief for The Retreat's Outpatient Program. "Either people aren't responding to treatment or they're getting better only partially, and temporarily.
"We shouldn't be satisfied with that. We're accepting 'better' in too many patients who could thrive if they had the right intensive treatment," Dr. Franklin continues. "For some that includes care in a residential setting."
What Are Co-Occurring Disorders?
Many people who don't make meaningful progress in their treatment journey have co-occurring disorders. That means they're grappling with both addiction and one or more mental health conditions, such as major depression or anxiety, bipolar disorder, PTSD, a personality disorder, or obsessive-compulsive disorder.
"What makes co-occurring disorders a challenge to treat is that problems tend to be more serious in combination than they would be in isolation," says Dr. Franklin. "Patients with co-occurring disorders are worse off on any measure of psychiatric and psychological well-being. They have a higher risk of suicide and greater levels of disability. They may find it difficult to hold a job, maintain relationships, or achieve an education."
When Treatment Isn't Working
After multiple unsuccessful attempts at treatment, a patient is typically labeled as having a treatment-resistant psychiatric disorder. But that characterization may be misleading. "Often the treatment has failed because people have been misdiagnosed," says Scott Aaronson, MD, consulting psychiatrist at The Retreat and director of clinical research for Sheppard Pratt Health System. "For example, there are a lot of people with supposed treatment-resistant depression who actually have bipolar disorder. Or, they may have a co-occurring illness that has been overlooked."
With the right diagnosis and an intensive approach to care, treatment can work, even for severe mental illness. "The reality, however, is that outpatient resources are sometimes insufficient in addressing very complex mental health problems," says Michael Young, MD, service chief at The Retreat.
How Residential Treatment Can Make a Difference
As its name suggests, The Retreat is a haven that allows patients with challenging mental illness to concentrate on their problems without the day-to-day stressors that can interfere with getting well.
With eight doctors and more than 60 behavioral health professionals available to treat 22 residents, The Retreat provides individualized, compassionate, and comprehensive care that goes far beyond that offered at traditional rehabilitation centers or other psychiatric settings.
Each resident is assigned a clinical team that includes a doctor, psychotherapist, family therapist, social worker, nurse, Eastern medicine specialist, and movement specialist. Together, they develop a holistic, personalized, and multidisciplinary treatment plan to heal the whole person. Along with talk therapy, treatment might include life skills training, yoga, meditation, acupuncture, arts, music or equine-assisted therapy, or traditional Chinese medicine. In certain cases, the team will try various psychopharmacological approaches that would not be available in an outpatient setting, along with neurostimulation techniques such as Electroconvulsive Therapy (ECT) and Transcranial Magnetic Stimulation (TMS), which can address treatment-resistant depression.
"Getting lots of different treatment modalities at the same time, from the same treatment team, is one of the things that makes a residential setting so valuable," says Dr. Franklin. "There's a synergy that doesn't happen even with excellent outpatient care." What's more, says Dr. Aaronson, adjustments in care can be made in days, rather than months, dramatically shortening the time it takes to find the most effective treatment.
Most powerful of all, says Dr. Young, residential treatment provides patients the opportunity to relate to others who are sharing a similar experience. "That helps people feel validated and realize they're not alone in their suffering," he says.
With a safe, supportive environment and robust, comprehensive care, a stay at The Retreat can be life changing. "Patients come here after years of debilitating depression, years of debilitating substance abuse, feeling that nothing can steer them back on a track they want to follow," says Dr. Young. "And they leave reconnected with goals they once had, feeling optimistic and hopeful about their future."
If private pay residential treatment seems like the right option for you or a loved one, help is here. To learn more about The Retreat, visit this website or call 410-938-3891.