Best Friend. Hero. Marine. MAX
Own the Digital HD 10/6 | Own the Blu-ray™ 10/27


"Max" is a coming-of-age story about a young teen from a family dealing
with loss, who finds friendship, comfort and adventure with the
heroic military dog of his fallen brother. facebook.com/MaxMovie
#MaxMovie | #MaxTheHero | @WBHomeEnt


© 2015 Warner Bros. Entertainment Inc. All Rights Reserved.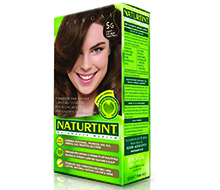 Harness the Power of Natural Botanicals for a Hair Color Experience Like No Other!
Naturtint gives you the luminous, long-lasting color you crave without the chemicals you don't.
Naturtint is ammonia free, paraben free, cruelty free and is available in 29 mixable shades.
Discover the difference. NaturtintUSA.com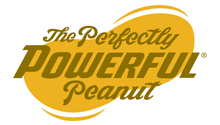 National Peanut Board
Few foods are as wholesome, delicious and downright versatile as the All-American peanut.
With more than 7 grams of plant-based protein and over 30 essential vitamins and nutrients,
zero cholesterol and good fat to boot, they've got what it takes to help you power through your day.
Visit nationalpeanutboard.org for more information on the Perfectly Powerful Peanut and
to learn more about how to incorporate peanuts and peanut butter into your daily routine.
Solid White Albacore Tuna
StarKist® Albacore Tuna has heart-healthy flavor and is
certified by the American Heart Association®. With 12g of protein and 110mg of
Omega-3s per serving, StarKist® Albacore Tuna is a delicious addition to any meal.

Visit StarKist.com/albacore to learn more.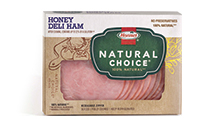 Preserve Your Right. To No Preservatives.
Say yes to lunchmeat that's 100% natural and 100% YUM. It's time to Make the Natural Choice™.

Visit Makethenaturalchoice.com to learn more.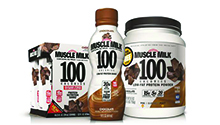 Muscle Milk®
Sacrifice nothing. Get high quality protein in a convenient 100 calorie serving.
With our ultra portable protein, fuel your recovery whenever and wherever
you need it. Guilt free, sugar free and only 100 calories. Reward yourself.
You deserve it.

Visit MuscleMilk.com to learn more.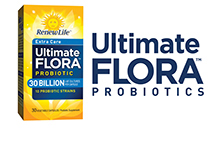 Want Better Digestive Health?
When your digestive system is not at its best, you feel weighed down with occasional
constipation, gas and bloating. Don't settle for just feeling "okay". Restore your
digestive balance with Ultimate Flora™ probiotics, giving you up to 30x more live cultures
than other brands for a more balanced life.*

Visit UltimateFlora.com to learn more.
*This statement has not been evaluated by the Food and Drug Administration. This product is not intended to diagnose, treat,
cure, or prevent any disease.