Bean Salad with Cheese Chips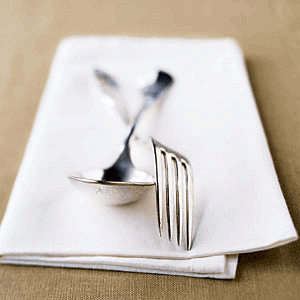 Prep Time:

20

Cook Time:

10

Yield:

Makes 4 servings (serving size: 1 serving, 2 chips)
Good to Know
An unexpected alternative to greasy chips and dip, fava beans (or edamame) make for a healthier and brighter plate at your next gathering.
Ingredients
Preparation
1. To make chips: Preheat oven to 375°. Line baking sheet with parchment. In bowl, mix 1/4 cup Pecorino, Parmesan, and flour; spoon into 8 (2-inch) circles on sheet. Bake 10 minutes, until beginning to color. Cool on parchment.
2. In large bowl, whisk oil with vinegar, salt, and pepper. Add beans, salad greens, and remaining 1 TBSP Pecorino; toss gently to coat. Serve with cheese chips.