Skinny Up Your Kitchen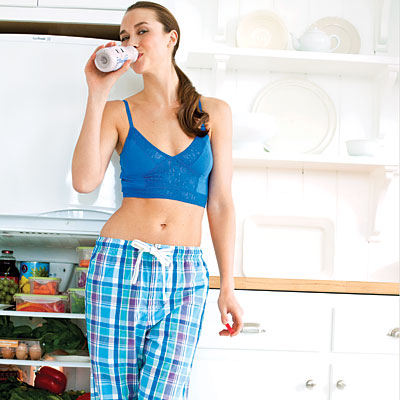 Banish bloat one change at a time
Bottoms up: Keep plain low-fat yogurt or its drinkable cousin, kefir, handy. Their live, active cultures boost the good bacteria in your digestive tract, warding off bloat.

Go green: Grow your own oregano, thyme, and rosemary along your windowsill, and you'll have an easy, no-cal way to jazz up healthy foods like grilled chicken and veggies.

Cook it off: Keep slimming cookware where it's easy to nab: You shouldn't have to get on hands and knees with a flashlight to find your wok or grill pan with fat-catching grooves (buy one in a favorite color so you can leave it on display).