10 Ways to Shake Up Date Night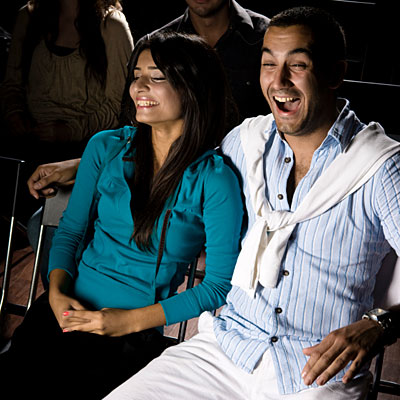 Do something different
By Jacquelyne Froeber
After being in a relationship for years (months, for some couples), climbing out of a dating rut can be difficult. That's why we're making it easy. Grab your significant other and get ready for a good—but different—time. Here are our 10 ways to shake up your date night.

Laugh it up
Crack up at a comedy club with your sweety.

Get cooking
Take a cooking class (bonus points for learning a foreign cuisine).