WEEKLY NEWSLETTER
Free Health for Women Email Newsletter
Stay fit, feel younger, and get special offers and insider health news—from beauty to breast cancer—just for women.
Journey
Incontinence in Men
---
SLIDESHOW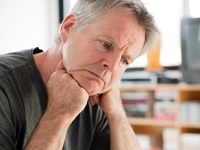 About 25 million Americans have urinary incontinence. It's estimated that three-fourths are women, but that leaves more than 5 million men with bladder problems.
View slideshow
---
MY STORY
Mal, age 78, had bladder problems for many years. He had to go through a few years of unnecessary treatment because his overactive bladder was originally diagnosed as an enlarged prostate.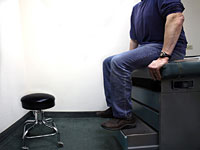 Over the years, I've had what were really undiagnosed issues affecting my incontinence and bladder problems. I sensed there was something a little different about me—that most people had the ability to hold urine in or get rid of it with longer periods of time in between than I did.
Read More
---