WEEKLY NEWSLETTER
Free Pain Prevention Email Newsletter
Updates, news, special offers, and expert tips to stop aches and pains from interrupting your life.
Journey
Osteoarthritis Treatment
---
SLIDESHOW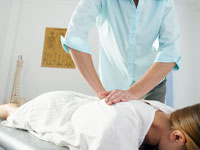 While injuries can up osteoarthritis risk, daily wear and tear also promotes joint degeneration, especially if you're carrying extra pounds.
View slideshow
---
Getting moving sounds painful, but it is one of the best ways to find relief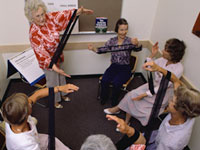 Exercise and losing weight are the most important things an arthritis patient can do, says Bernard Rubin, DO, director of the rheumatology fellowship at the University of North Texas Health Science Center in Fort Worth. But he finds most of his patients don't see getting in shape as part of their treatment plan.
Read More
---
What you need to know about these helpful, but sometimes overused, medications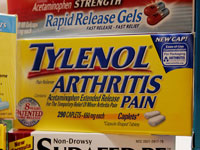 Over-the-counter anti-inflammatory drugs are the most important and available painkillers in the arthritis patient's arsenal. They make life bearable, and many patients use them for years without trouble. But it's important to know the potentially serious side effects that can come with overuse.
Read More
---
What experts say about these popular supplements for arthritis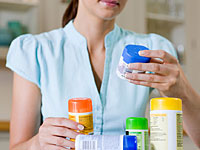 Glucosamine and chondroitin sulfate are natural substances found in and around the cells of cartilage that may help alleviate arthritis symptoms. A popular combination supplement taken for joint pain in Europe, the glucosamine-chondroitin combo had been viewed skeptically by U.S. physicians until research began to show that it may be effective.
Read More
---
Patients share their strategies for pain relief and success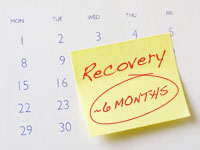 Knee and hip replacement operations can result in a lot of pain, but surgical techniques have improved significantly in the past 20 years. Risks such as infection, blood clots, and extreme postsurgical pain have been reduced, refinements in technique and anesthesia have cut recovery time, and implants work better. Still, recovery can be a long, difficult road for which patients should be mentally and physically prepared.
Read More
---
MY STORY
One man shares his journey through major surgery to major relief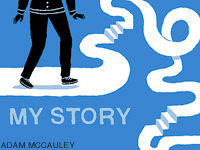 Glenn was a longtime fitness buff who developed unbearable pain in both of his hips. Knowing that he'd have to replace them, he made the bold decision to have double hip replacement surgery, a choice that made his recovery significantly more challenging.
Read More
---
Two patients share their struggle with the decision

Faced with the choice of living with intense pain or experiencing the disruption of major surgery, many patients become paralyzed, researching and considering their options for months or even years. Many reach a tipping point when their quality of life has suffered enough that surgery seems the easier option.
Read More
---