WEEKLY NEWSLETTER
Free Pain Prevention Email Newsletter
Updates, news, special offers, and expert tips to stop aches and pains from interrupting your life.
Journey
Treatments and Medication
---
SLIDESHOW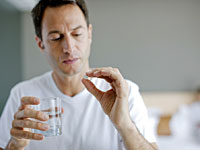 There are the obvious choices for zapping the pain of headaches, like non-steroidal anti-inflammatory drugs. But if your headaches are persistent or other medications just aren't cutting it, here are some other approaches you can consider.
View slideshow
---
SLIDESHOW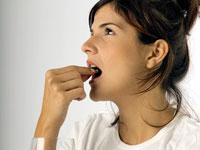 It seems like there are thousands of different formulations for over-the-counter meds, such as gelcaps, quick-dissolve tabs, and more. Those differences aren't just to make them look pretty. Here's how to decide what's right for you.
View slideshow
---
There are a variety of drugs to help, and other options too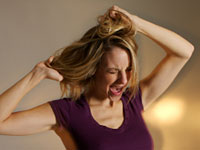 A variety of drugs have been used to help treat headache pain. Aspirin, ibuprofen, and naproxen all are NSAIDs, which work by blocking natural enzymes and proteins that contribute to pain and swelling. And prescription triptans, including Imitrex, act on the neurochemicals that cause pain. But experts say there are other options.
Read More
---
Take the time to find the approach that works best with the fewest side effects

The drugs used to prevent and abort migraines can have side effects, but migraine patients shouldn't simply accept these as the price of using effective drugs. Taking the time to try different medications and talking with your doctor can help you find an effective treatment with the least amount of side effects.
Read More
---
How to get the support you need when others don't understand your pain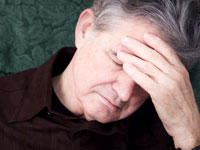 Sure, there's the agony inside your head, but as a migraine patient you may also suffer the much less discussed pain that comes from an absence of sympathy.
Read More
---
FREQUENTLY ASKED QUESTIONS
Q:
What are clues that your primary care doc is not taking your headaches seriously?
A:
Primary care providers are incredibly busy and they have to know such a huge amount of disorders and treatments. It's part of the patient's responsibility to help them take it seriously. Provide headache calendars, meet and ask questions about the medications or new medications, ask "Am I someone who should see a headache specialist?" They may be very grateful and refer you. Part of it is you taking it seriously as well.
Read More
---
Know the signs to seek help right away

Although a bad migraine might make you wish for the end of everything, headaches are not usually life threatening. However, a severe headache
can
signal something much more serious, requiring emergency attention such as stroke, aneurysm, and meningitis. These are not terribly common, but it's worth watching for a headache that feels markedly different from normal—even if normal is agonizing.
Read More
---
SLIDESHOW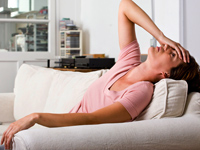 Don't get your hopes up. Traditional hangover remedies usually aren't effective, and some may actually make you feel worse.
View slideshow
---
SLIDESHOW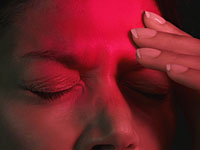 'Tis the season to be jolly, but it's also the time of year when everything related to the season can trigger cluster headaches, stress-related pain, and days of agony. Here are the most common holiday headache triggers, and what to do about them.
View slideshow
---