WEEKLY NEWSLETTER
Free Healthy Living Email Newsletter
Get the latest health, fitness, anti-aging, and nutrition news, plus special offers, insights and updates from Health.com!
Journey
Medication and How to Take It
---
---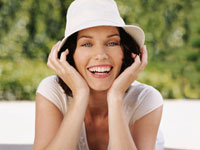 Asthma patients failing to take their maintenance medication is an all-too-common scenario. People may take medication incorrectly, in an erratic stop-and-start fashion, or just flat out skip it. But asthma can be a sneaky foe. Most people feel perfectly fine, until they very quickly don't.
Read More
---
---
---