WEEKLY NEWSLETTER
Free Mind & Mood Email Newsletter
De–stress your life, sleep better, and conquer depression with the latest news and insights on mood management, plus special offers.
Journey
Gender and Bipolar
---
What You Need to Know
Hormones, gender roles, and misdiagnosis all play a role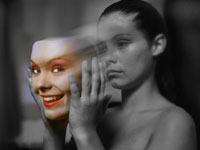 Women with bipolar disorder may be especially susceptible to misdiagnosis. A recent study estimated that bipolar women are three times more likely than men with the disorder to be incorrectly diagnosed. This disparity may be explained in part by the fact that bipolar disorder tends to look different in women than it does in men.
Read More
---
Should bipolar women stay on their medications? The answer is different for everyone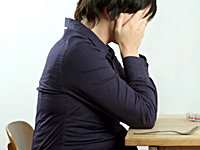 As recently as 10 years ago, doctors advised women with bipolar disorder not to have children. While that thinking is now dated, bipolar women often face tough decisions about how to handle their medication during pregnancy.
Read More
---
How can patients curb the impulse to spend money they don't have?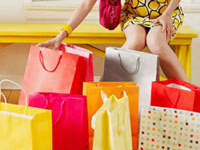 Many bipolar people already live in a boom-or-bust financial cycle, independent of the current economy. Spending sprees, after all, are common during manic periods. However, mania can be triggered by stress, which is naturally higher during an economic crisis like the one Americans are facing now.
Read More
---
MY STORY
Read how she took back her life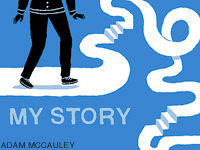 Like many people with bipolar disorder, Laurel Lemke, 54, of Lakewood, Wash., cycled in and out of hospitals and tried various treatments before being diagnosed and treated with her disorder.
Read More
---
MY STORY
Jeffrey is 32 and has struggled with addiction and substance abuse since he was 13 years old. He was a successful Hollywood writer, but his alcohol, cocaine, and prescription drug use led to two convictions for driving under the influence, plus one for possession of a controlled substance. He recently found out he has bipolar disorder. Now, the last 20 tumultuous years of his life are starting to make sense. People with bipolar disorder, which is also known as manic depression, tend to cycle through episodes of depression and mania, a euphoric state that often leads to poor decision-making. Substance abuse is also common with bipolar disorder; nearly 60% of bipolar individuals have a substance abuse problem, and many smoke. Jeffrey has quit drinking and using cocaine, but he's still struggling with dependence on a prescription painkiller.

About 15 months ago, I was diagnosed with bipolar disorder. When I look back at my life, the diagnosis explains a lot. I've been a manic-depressive person for as long as I can remember—even as young as age 6. I just didn't know that it had a name.
Read More
---