WEEKLY NEWSLETTER
Free Mind & Mood Email Newsletter
De–stress your life, sleep better, and conquer depression with the latest news and insights on mood management, plus special offers.
Journey
Overview and Symptoms
---
MY STORY
There are just as many people afflicted with bipolar disorder in the church as there are in society.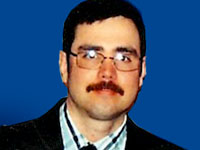 Donny Weimar, 41, has been a preacher since 1989 and holds a doctor of ministry degree. When in college, he began to experience mood swings and panic attacks, which went untreated for 10 years. His irritability resulted in repeated terminations from churches he served. Donny was voluntarily hospitalized while working as a full-time minister, and was diagnosed with bipolar disorder. He lost that job too.
Read More
---
SLIDESHOW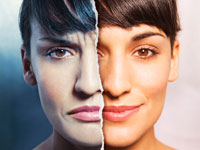 Here are 10 signs that mood problems may be due to more than a quirky or difficult personality.
View slideshow
---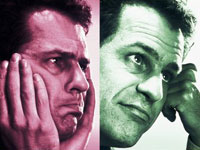 Although the symptoms of bipolar disorder can vary significantly from person to person, mental health professionals have identified four main subtypes of the illness that are sometimes referred to as bipolar spectrum disorders: bipolar I, bipolar II, bipolar not otherwise specified, and cyclothymia.
Read More
---
Symptoms of other disorders can be mistaken for bipolar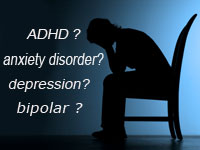 You've read up on bipolar disorder and think it may be causing your intense mood swings and problems with relationships at school or work. But you aren't sure. Here are some of the symptoms and treatments for other disorders that are sometimes mistaken for—or occur alongside—bipolar.
Read More
---
SLIDESHOW

Bipolar disorder, sometimes called manic depression, affects nearly six million American adults, or about 2.5% of the adult population. Most people with this disorder swing from depression to manic states.
View slideshow
---
SLIDESHOW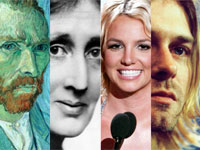 Depression may have been dubbed the "common cold of mental health," but the mental health buzzword these days is bipolar disorder, possibly because it's often associated with creativity, verve, and charisma.
View the slideshow
---
The link between substance abuse and manic depression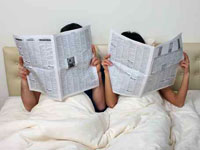 The mood swings, mania, panic, and deep depression experienced by people with bipolar disorder are hard enough to bear. But according to a 1990 study, 56% of bipolar patients also have a substance abuse problem, which can make treatment even more difficult.
Read More
---
MY STORY
Jeffrey is 32 and has struggled with addiction and substance abuse since he was 13 years old. He was a successful Hollywood writer, but his alcohol, cocaine, and prescription drug use led to two convictions for driving under the influence, plus one for possession of a controlled substance. He recently found out he has bipolar disorder. Now, the last 20 tumultuous years of his life are starting to make sense. People with bipolar disorder, which is also known as manic depression, tend to cycle through episodes of depression and mania, a euphoric state that often leads to poor decision-making. Substance abuse is also common with bipolar disorder; nearly 60% of bipolar individuals have a substance abuse problem, and many smoke. Jeffrey has quit drinking and using cocaine, but he's still struggling with dependence on a prescription painkiller.

About 15 months ago, I was diagnosed with bipolar disorder. When I look back at my life, the diagnosis explains a lot. I've been a manic-depressive person for as long as I can remember—even as young as age 6. I just didn't know that it had a name.
Read More
---