WEEKLY NEWSLETTER
Free Healthy Living Email Newsletter
Get the latest health, fitness, anti-aging, and nutrition news, plus special offers, insights and updates from Health.com!
Journey
Tests and Diagnosis
---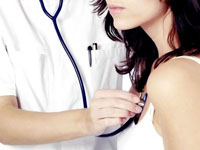 Emphysema is often referred to as chronic obstructive pulmonary disease (COPD), a disorder that can include both emphysema and chronic bronchitis. (COPD patients often have both conditions.) COPD is still rare in people in their 20s or 30s, but the disease—which is characterized by lung damage and difficulty breathing—
is
being diagnosed at earlier ages than in the past.
Read More
---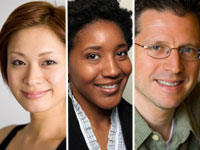 Chronic obstructive pulmonary disease (COPD) is a progressive disorder with mild symptoms that get worse over time—and there's no cure. Lifestyle changes and treatments, however, can slow it down. In 2000, 3.9% of the U.S. population between the ages of 25–44 were living with COPD; that number was 7.7% for those between ages 55–64, and 9.5% in people over 74 years of age.
Read More
---
Patrick sat down with Health.com and discussed what it's like to be a female in a man's world, how she stays healthy on the road (and track), and why COPD is close to her heart.

The macho world of auto racing seems like it'd be a difficult place for a woman to feel at home. But Danica Patrick makes driving 200 mph with the guys look like a walk in the park.
Read More
---
Video
Dr. Whiteson discusses how to prevent the cold and flu.
Read More
---