WEEKLY NEWSLETTER
Free Health for Women Email Newsletter
Stay fit, feel younger, and get special offers and insider health news—from beauty to breast cancer—just for women.
---
SLIDESHOW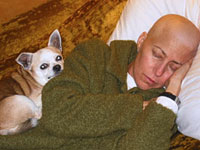 Four months of chemo made my hair fall out, and one of the drugs made me temporarily lose feeling in my extremities. Sleeping was the best way to get through the day. Here I am with my boyfriend's dog, Peso.
View slideshow
---
How 10 top performers and public figures endured breast cancer's treatments and traumas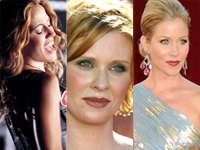 Here are all the details about how 10 famous women fought breast cancer while being in the public eye. Read about how they were diagnosed, which treatment they chose, and what they're doing now.
Read More
---
MY STORY
How one patient caught her very early stage cancer

Maura Fritz, 50, assumed her surgical breast biopsy would find nothing—like the last one—but it turned out she had very early stage cancer. The process of treating it left her with a changed body and a great appreciation for mammograms, Mammotomes, and the other mysterious tools of the breast cancer "club" that now includes her as a member
Read More
---
My story in paper and paint

Victoria Behm, 59, an artist living in New York City, was diagnosed with stage IIa invasive ductal carcinoma breast cancer when she was 57 years old. Using her skills as an artist, she created an illustrated notebook of her nine-month journey through breast cancer treatment.
Read More
---
MY STORY
Running helped me find the strength to fight cancer

Soon after I was diagnosed with ductal carcinoma in situ in February 2006, my best friend, a triathlete, asked me if I wanted to run the NYC Half-Marathon with her at the end of August. I was confused. Couldn't she see how hazy and frightening the concept of the future was for me? Or that I wondered why she'd still want to hang out with me in my damaged state? I didn't answer her—I couldn't.
Read More
---
"The cancer is really gone—I feel so excited about life"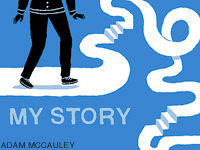 Your life as a breast cancer survivor may resemble the old you except for day-to-day adjustments such as taking better care of yourself or not pushing yourself at work as hard as you used to—or you could wake up to entirely new possibilities...
Read More
---