WEEKLY NEWSLETTER
Free Healthy Living Email Newsletter
Get the latest health, fitness, anti-aging, and nutrition news, plus special offers, insights and updates from Health.com!
Journey
Living With Psoriasis
---
CALENDAR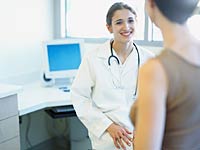 These dos and don'ts are designed to make living with psoriasis a little easier.
View calendar
---
SLIDESHOW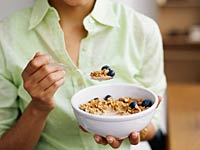 Keeping your weight down can help reduce psoriasis symptoms, and some foods are thought to be better at others at reducing inflammation.
View slideshow
---
SLIDESHOW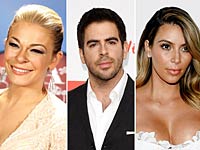 Some 7.5 million Americans suffer from psoriasis, an autoimmune disorder that develops when the immune system kicks into overdrive, causing skin cells to grow too quickly.
View slideshow
---
CariDee English, age 25, won America's Next Top Model in 2006—but it wasn't easy.

In addition to meeting the challenges of the reality show, English struggled to hide her psoriasis, which at one point in her life covered 70% of her body.
View before-and-after pictures of her flare-up.
Here she shares intimate details about how psoriasis almost derailed her modeling career, why it still haunts her, and how she fought back.
Read More
---
---
SLIDESHOW

Living with a chronic disease is never cheap. And that is certainly true for psoriasis. But there are simple free things you can do to help control your psoriasis. These strategies, in addition to taking medication, may reduce flare-ups.
View slideshow
---
---
SLIDESHOW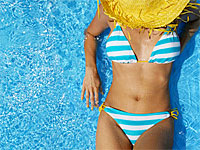 Being stylish takes work, and psoriasis doesn't make it any easier. Itchy and uncomfortable, the visible signs of psoriasis also garner rude comments and stigmatization.
View slideshow
---
FREQUENTLY ASKED QUESTIONS
Q:
How long have you had psoriasis?
A:
I was diagnosed with psoriasis when I was 2. I had a really bad bout with strep throat, and that's when I first had patches break out on my scalp. It's been an ongoing battle my whole life. I've been able to find a good dermatologist and get it under control. I've been clear for about five years now, which is pretty amazing, because when I was about 6, psoriasis covered 80% of my body.
Read More
---
FREQUENTLY ASKED QUESTIONS
Q:
If I'm having an outbreak, do I have to avoid makeup altogether?
A:
No, it's safe to use makeup anytime. Just look for makeup that says noncomedogenic or nonacnegenic.
Read More
---