WEEKLY NEWSLETTER
Free Heart Health Email Newsletter
Keep your ticker in tip–top shape with the latest news, recipes, special offers, and advice for maintaining a healthy lifestyle.
Journey
How to Break Your Addiction Forever
---
Smokers can are turning to websites, Facebook pages, and even Twitter accounts to kick the habit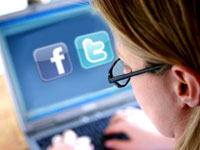 The Web enables quitters to access smoking-cessation tools anywhere, anytime, and provides a platform for sharing information. But do these sites help smokers quit for good?
Read More
---
SLIDESHOW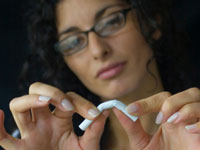 Easy tricks to keep the weight off when you quit smoking
View slideshow
---
CALENDAR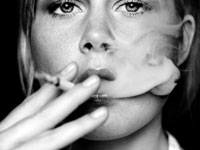 Smoking is an incredibly hard habit to break. Setting a firm quit date can help you ditch cigarettes for good. Don't let the stress of quitting distract you. Here's a month's worth of reasons for quitting that will keep you focused.
View calendar
---
SLIDESHOW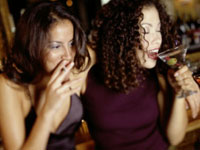 Which smoker are you? Check out these different "types" of smoker to find out.
View slideshow
---
SLIDESHOW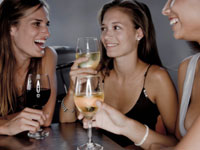 The physical withdrawal symptoms of nicotine are notoriously difficult to overcome, but the psychological cravings for cigarettes can be even worse. To successfully quit smoking, it's important to know the triggers that send you looking for a cigarette and figure out ways to defuse them.
View slideshow
---
SLIDESHOW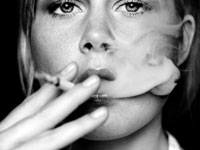 Check out how these ex-smokers beat the habit.
View slideshow
---
FREQUENTLY ASKED QUESTIONS
Q:
Why is it so hard to quit smoking?
A:
The hardest part about quitting drugs is the physical withdrawal symptoms—and it's especially hard to "establish abstinence" when the symptoms hit right away. Nicotine's withdrawal symptoms are powerful and hit the fastest of all drugs. People experience agitation, insomnia, irritability, and strong cravings within two to four hours of their last cigarette.
Read More
---
---
---
SLIDESHOW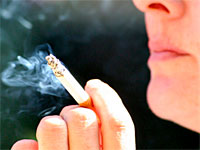 We invited readers of
Essence
and
All You
magazines to send in their stories about quitting smoking—some successful, some not. Here are some of the responses that came in.
View slideshow
---
BLOG

•
I'm Quitting Tomorrow
(July 9, 2008)
•
I Quit! (I Think)
(July 16, 2008)
•
James Bond Tried to Hypnotize Me to Stop Smoking
(July 23, 2008)
•
The Elephant in the Room
(July 3, 2008)
•
Quitting During Final Exams: My Hardest Test Yet
(August 6, 2008)
•
I Made It
(August 20, 2008)
Read Katherine's bio
---
BLOG

•
Dare Me to Quit
(July 9, 2008)
•
Can I Walk and Not Smoke at the Same Time?
(July 15, 2008)
•
Thank You, Wise Ex-Smokers, et al
(July 17, 2008)
•
Catching My Breath After Years of Running on Smoke
(July 25, 2008)
•
Sparring With My Smoking Triggers
(August 1, 2008)
•
Quitting Smoking Gave Me Hips
(August 8, 2008)
•
Breathing Fire, Not Smoke
(August 22, 2008)
Read Libby's bio
---