WEEKLY NEWSLETTER
Free Mind & Mood Email Newsletter
De–stress your life, sleep better, and conquer depression with the latest news and insights on mood management, plus special offers.
Journey
Snoring and Sleep Apnea
---
Why you should worry about snoring and daytime sleepiness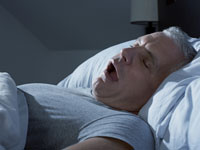 The most undiagnosed sleep disorder in the country may also be the most dangerous: Obstructive sleep apnea, a condition that robs more than 20 million Americans of rest every night.
Read More
---
---
FREQUENTLY ASKED QUESTIONS
Q:
I just started using my CPAP machine and have noticed a big improvement in my sleep. Do I need to use it every night?
A:
Absolutely. Studies have shown that the moment you remove your continuous positive airway pressure (CPAP) mask, obstructive sleep apnea returns. While you may be able to get away with one or two nights without the machine, the symptoms will eventually come back. It's simple: If you don't wear the mask, you will have sleep apnea episodes.
Read More
---
---
SLIDESHOW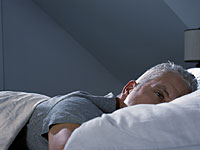 To help you find the answers to all your sleep apnea questions, we've combed the Web for the most helpful online resources. From support groups and forums to online CPAP retailers this list has it all.
View slideshow
---
Video: Perspectives on Snoring and Sleep Apnea
---