WEEKLY NEWSLETTER
Free Mind & Mood Email Newsletter
De–stress your life, sleep better, and conquer depression with the latest news and insights on mood management, plus special offers.
Journey
Sleep Doctors and Diagnoses
---
SLIDESHOW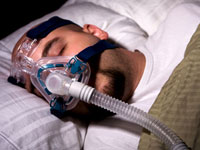 If you just found out you have sleep apnea, we know you'll have questions, but you might not know what to ask. Here we give you the low-down on just what you need to know from your doctor and why.
View slideshow
---
FREQUENTLY ASKED QUESTIONS
Q:
How long is the wait for a sleep study?
A:
Wait times vary. Some sleep disorders centers are accredited by the American Academy of Sleep Medicine (AASM). At these centers the average wait time for an overnight sleep study is about two weeks. The wait time for a home sleep test may be shorter.
Read More
---
It's important to see a physician who is familiar with sleep problems

With certain medical problems you know where to seek help. Sneezing and runny nose: allergist. Chest pains and shortness of breath: emergency room. Tossing, turning, and always feeling tired: not so obvious. When you have a sleep disorder, it's not always clear who to run to, or whether you should run at all.
Read More
---
The Internet makes it easy to locate a specialist near you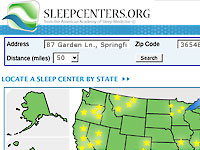 Sleep medicine is a relatively new medical specialty, but it's booming—with accredited sleep centers in 48 states plus the District of Columbia, and more than 3,500 certified specialists practicing across the country. To gain certification a medical doctor must go through specific training in all areas of sleep medicine...
Read More
---
MY STORY
When her doctor said strep throat, this patient got another opinion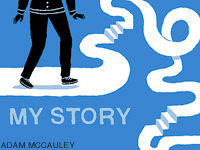 Amy Petrik, 40, of Yankton, S.D., spent three months and visited four different doctors searching for the cause of her persistent laryngitis. Once she was diagnosed and treated for sleep apnea, she got back her voice...
Read More
---
Video: Perspectives on Sleep Doctors and Diagnoses
---