WEEKLY NEWSLETTER
Free Health for Women Email Newsletter
Stay fit, feel younger, and get special offers and insider health news—from beauty to breast cancer—just for women.
Journey
Women's Sexual Dysfunction
---
SLIDESHOW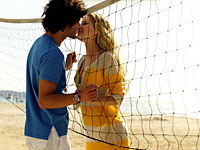 Even if these usual turn-ons work for you, sooner or later they start to feel tired—which may make you less likely to respond to them. Try these six natural ways to reboot your sex drive.
View slideshow
---
Four crucial updates you've just gotta have before your next gyno visit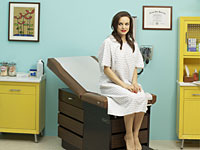 Your yearly visit to the gynecologist is critical to your health—period. To get more out of your time in the stirrups, consider discussing these important findings with your doc.
Read More
---

By all measures Viagra has been a wildly successful drug, and is now used by 20 million men worldwide to boost their sex lives. But a woman might ask: "Why no quick fix for me?"
Read More
---

When a woman's not interested in sex—and would
like
to be—it may have something to do with her relationship, her upbringing, or something else in her experience, but there could also be a medical explanation.
Read More
---
---
---
Step 1 may be getting to know yourself better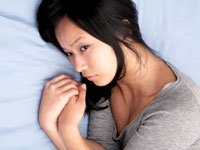 While there may be a medical explanation for your inability to have an orgasm, chances are the cause is in some way cultural or psychological. Maybe you're uncomfortable with your body or just not familiar with it.
Read More
---
---
FREQUENTLY ASKED QUESTIONS
Q:
Why does it hurt when I have intercourse?
A:
Painful intercourse can have a wide range of physical or psychological causes, from bacterial infection to anxiety to hormonal changes due to menopause. If sex hurts, see your gynecologist and discuss the pain in as much detail as you can. Jot down basics such as:

• When the pain began
• Where you feel it (at the opening of your vagina? deep inside?)
• The nature of the pain (is it sharp? dull?)
• Whether the pain starts and stops with penetration
• If you've noticed any unusual vaginal discharge
Read More
---

When a woman with a sex problem sits down with a doctor or sex expert, they're up against centuries of sexist stereotypes—and a raging debate about how to undo those stereotypes.
Uneven diagnosis and treatment is still a problem: While a man with a sexual dysfunction is likely to be taken seriously and given treatment by his doctor, women are likely to be told to "relax," according to sexual medicine experts and frustrated patients alike, suggesting the problem may be "all in her head."
Read More
---
Video: Perspectives on Women's Sexual Dysfunction
---