WEEKLY NEWSLETTER
Free Healthy Living Email Newsletter
Get the latest health, fitness, anti-aging, and nutrition news, plus special offers, insights and updates from Health.com!
---
Speaking up is the first step to getting relief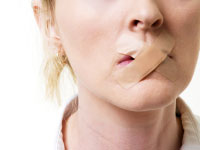 It may sound counterintuitive, but cancer patients sometimes don't tell doctors about their pain. Eugenie Obbens, MD, acting chief of the Pain and Palliative Care Service at Memorial Sloan-Kettering Cancer Center in New York City, says, "Patients really have to be taught that they should speak up if they have pain." Here are seven reasons you may not talk to your doctor, and why you should...
Read More
---
Depression and cancer pain often go hand in hand and treating one can help manage the other

Suffering from pain for extended periods of time leaves many people susceptible to depression. And cancer experts say that depression can hinder treatment for some patients. If you or someone you love is suffering from depression and cancer pain, you are not alone, and there is help...
Read More
---
Ways loved ones can provide critical support to people with cancer pain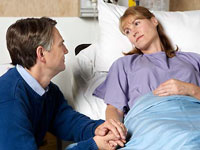 Many patients turn to a loved one or close friend to help them through the debilitating effects of cancer pain and treatment. The crucial role they play in helping a cancer patient through their illness cannot be understated, but some caregivers need a little guidance on how they can be most effective...
Read More
---
ONLINE RESOURCES
Site:

NPR: My Cancer

Who it's for:

People looking for astute writing on cancer pain management and survival

Why we like it:

Award-winning journalist Leroy Sievers blogs about his painful experience with cancer. His writing is both moving and informed.
---