WEEKLY NEWSLETTER
Free Mind & Mood Email Newsletter
De–stress your life, sleep better, and conquer depression with the latest news and insights on mood management, plus special offers.
---
SLIDESHOW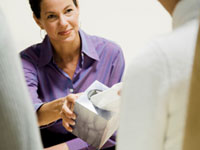 Find the best therapist and form of psychoanalysis, cognitive, behavior, interpersonal, experiential, or online therapy to treat your depression.
View slideshow
---
Why you shouldn't use the yellow pages to find yourself a shrink

Finding a therapist who can best help you starts with choosing the right person, but not necessarily the right therapy. Bruce E. Wampold, PhD, a professor of counseling psychology at the University of Wisconsin–Madison, analyzed data from 6,000 patients seeing more than 500 therapists and found that all schools of talk therapy can work—if the therapist is competent and in sync with his or her patient...
Read More
---
It may be time to terminate when you both start watching the clock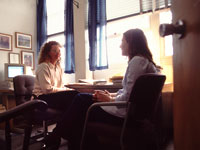 There's no lab test or imaging study like a CT scan or an MRI to measure how much progress you've made in therapy. But there is a strong movement away from endless navel-gazing—the Woody Allen stereotype of therapy going on for years, even decades, without resolution...
Read More
---
New research suggests it can be as effective as drugs

Talk therapy isn't self-indulgent chatter or a placebo. It works, especially if the patient is in the hands of a skilled and compassionate therapist. Studies show that people with personality disorders recover seven times faster with the help of therapy than they would without treatment...
Read More
---
Video: Perspectives on Talk Therapy
---