WEEKLY NEWSLETTER
Free Healthy Living Email Newsletter
Get the latest health, fitness, anti-aging, and nutrition news, plus special offers, insights and updates from Health.com!
Journey
Complications of Diabetes
---
SLIDESHOW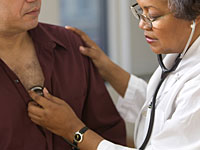 Although many people with type 2 diabetes worry about losing their vision or having an amputation, the greater risk is to the heart and brain.
View slideshow
---
FREQUENTLY ASKED QUESTIONS
Q:
Will diabetes affect my sex life?
A:
It can. Men may develop erectile dysfunction, and may also have more frequent urinary tract infections. High blood pressure, high cholesterol, and obesity can increase the likelihood of erectile problems. Woman may experience difficulty having an orgasm, more frequent urinary tract and yeast infections, and vaginal dryness. Viagra and similar drugs for treating erectile dysfunction are safe for people with diabetes to take, and there are other options available if medications don't work. Good blood glucose control can prevent such problems from developing or getting worse. Half of men who have been diagnosed with type 2 diabetes suffer from erectile dysfunction, but that percentage falls to 30% among those whose blood glucose is well-controlled.
Read More
---
The bottom of her foot turned black

The No. 1 cause of hospitalizations in people with type 2 diabetes is a foot injury, which can rapidly escalate into an amputation (there are approximately 86,000 diabetes-related lower-limb amputations each year in the United States)...
Read More
---
Mike has type 2 diabetes, but no one warned him of the heart disease risk

Having diabetes is a bit like throwing gasoline on the fire, in terms of heart risk. Adults with diabetes are two to four times more likely to die of heart disease than people who do not have diabetes. In fact, at least 65% of people with diabetes die of heart disease or stroke, according to the American Heart Association...
Read More
---
Some women lose interest, feel pain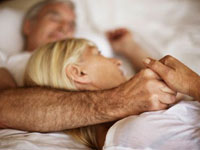 Although not as common as erectile dysfunction, sexual problems due to diabetes can affect women too. More than a third of women with diabetes may experience sexual dysfunction related to their disease, according to the Joslin Diabetes Center in Boston...
Read More
---
MY STORY
Tod should have called his doctor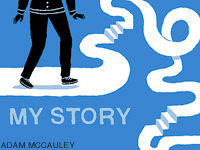 My father had type 2 diabetes. When I was 27 years old, he underwent surgery for blocked carotid arteries in his neck. He had a stroke a few days after the surgery and was in a vegetative state for a year and a half until he died. After that I began to think that maybe I wasn't invincible...
Read More
---
Doctors use such treatments to shrink abnormal blood vessels in the eye

Diabetic retinopathy is the most common eye disease caused by diabetes. Like many people with diabetes, Kathy Davis, 51, a registered nurse in suburban Toledo, Ohio, never experienced any symptoms to warn her of eye complications...
Read More
---
Video: Perspectives on Diabetes Complications
---