WEEKLY NEWSLETTER
Free Healthy Living Email Newsletter
Get the latest health, fitness, anti-aging, and nutrition news, plus special offers, insights and updates from Health.com!
Journey
Non-Insulin Drugs
---

Symlin (pramlintide) was approved by the FDA in 2005. It is an injectable drug that is a synthetic version of the human hormone amylin, which is made in the same cells of the pancreas that make insulin.
Read More
---
The first drug people take is usually metformin, an oral medication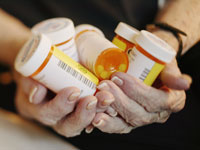 The medicine cabinets of people with type 2 diabetes don't have much space. Most people still produce at least some of their own insulin, a hormone that converts sugar into energy. But they often don't make enough to overcome the body's resistance to the hormone...
Read More
---
MY STORY
Leila, 46, found that insulin was a better choice for her than other drugs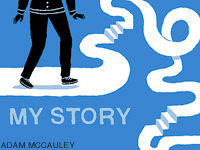 About six years ago, when I was 40, I had sinus surgery. Around the same time, I started having some problems. I was really thirsty and I was peeing a lot, so I mentioned it to my doctor. She tested me and I was just shy of being diabetic, a condition known as prediabetes...
Read More
---
Byetta is a synthetic version of a compound found in lizard saliva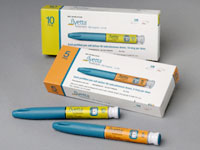 Byetta (exenatide) is a new type of diabetes drug, which was approved in the U.S. in 2005. It has some big advantages: It promotes weight loss (in some people) and is easier to inject than insulin...
Read More
---
Metformin is found in Glucophage, Glucophage XR, and other brand-name drugs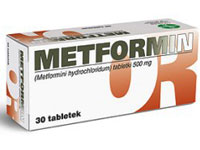 Even if you don't take metformin, you've probably heard of this popular diabetes drug. Nearly 35 million prescriptions of the generic form of the drug were sold in the U.S. in 2006...
Read More
---
Video: Perspectives on Non-Insulin Drugs
---