WEEKLY NEWSLETTER
Free Healthy Living Email Newsletter
Get the latest health, fitness, anti-aging, and nutrition news, plus special offers, insights and updates from Health.com!
Journey
Weight Loss and Exercise
---
This two-step approach to controlling and preventing type 2 diabetes includes cardio and strength-training moves.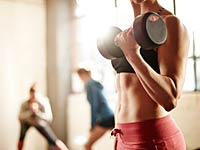 You know that exercise helps you get slim and toned, but you may not know how important it is when it comes to controlling (or avoiding!) diabetes: Movement helps your body burn off excess blood sugar and handle insulin more efficiently.
Read More
---
SLIDESHOW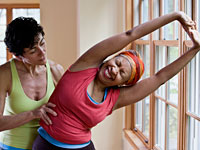 These tips will help you ease back into exercise and find a workout plan that works for you.
View slideshow
---
Diabetes may or may not resolve after surgery

If you are extremely obese and have type 2 diabetes, weight-loss surgery may help you shed weight and reduce, or even reverse, type 2 diabetes. However, some patients see little or no improvement in their diabetes after surgery...
Read More
---
Carol bumped up her exercise regimen and works out five to six days a week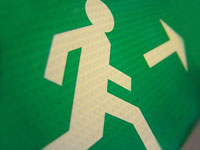 Exercise is a tool you can use almost like a diabetes drug: It can control blood sugar, lower blood pressure, make you feel better, give you more energy, and help you lose weight...
Read More
---
MY STORY
Jules E. Smith rarely exercised before his type 2 diabetes diagnosis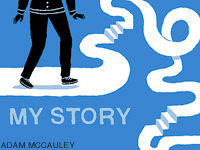 As the pastor of the Rising Star Missionary Baptist Church in Denver, I'm often called upon to visit parishioners and friends in the hospital. Our congregation is predominantly African American, a group that is at particularly high risk of type 2 diabetes. So when I go to the hospital, I'm sometimes visiting people who've lost their toes and even legs to diabetes...
Read More
---
MY STORY
Andy Mandell—who went years without insurance—launched the Wake Up and Walk Tour, a 10,000-plus-mile walk around the perimeter of the United States

Diabetes has been in my family for generations. But frankly, by the time I was in my 20s, I was sick of hearing about it. It was always, "Don't do this, you're going to be diabetic; don't do that, you're going to be like your grandparents."
Read More
---
For most people with diabetes, exercise is a safe way to reduce the risk of complications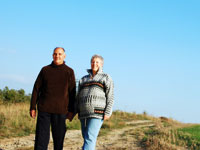 You may consider exercise a nuisance, a chore, or simply a bore. But if you've been diagnosed with type 2 diabetes, you need to look at physical activity in a whole new light. Now it's a tool. Just like taking a drug or altering your diet, exercise can lower blood sugar...
Read More
---
Nancy had a heart attack—now she works out at a cardiac rehabilitation center

People with diabetes are at high risk of heart disease (more than 75% die of stroke or heart attack). It can be a bit scary to exercise if you have heart disease or have had a heart attack, but with the proper monitoring, it can be done...
Read More
---
Video: Perspectives on Weight Loss and Exercise
---