WEEKLY NEWSLETTER
Free Healthy Living Email Newsletter
Get the latest health, fitness, anti-aging, and nutrition news, plus special offers, insights and updates from Health.com!
Journey
After Your Diagnosis
---
Diabetes is rampant right now, but there's a groundbreaking new way to avoid and even reverse the disease.
---
SLIDESHOW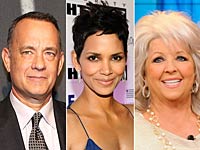 People often think that type 2 diabetes strikes only the overweight and sedentary, or unhealthy eaters. But anyone can be diagnosed with diabetes, even world-class athletes, or the rich and famous.
View slideshow
---
SLIDESHOW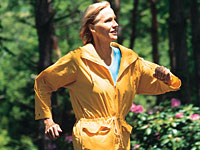 When it comes to type 2 diabetes, you need diet and exercise goals that encourage you to succeed—not ones that set you up to fail.
View slideshow
---

If you just found out you had type 2 diabetes, your first reaction might be "Oh no, not insulin!"
When Donna Rivers, 57, of Seattle, left her doctor's office with a diagnosis of type 2 diabetes, she had only one thing on her mind: Needles....
Read More
---
However you are diagnosed, it's difficult to make instantaneous lifestyle changes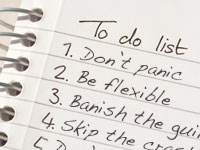 There are a few things you need to do right way.
Don't let the past haunt you.
Type 2 diabetes is partly genetic; many people have childhood memories of grandparents or other relatives with diabetes who died after amputations, blindness, heart attacks, or strokes. A lot has changed in recent years...
Read More
---
Talking to other people with diabetes may help

If you've been diagnosed with type 2 diabetes you may feel angry or depressed.
When Michelle Kowalski, 33, of Mexico, Mo., was diagnosed with diabetes, she was furious...
Read More
---
ONLINE RESOURCES
Site:

dLife

Who it's for:

Levity seekers

Why we like it:

In the blog "Been There, Done That," Christel Marchand humorously writes about her experiences with type 1 diabetes. She talks about ways to cope with diagnosis as well as stress–management activities like knitting and doing yoga.
---
Video: Perspectives on Newly Diagnosed Diabetes
---