WEEKLY NEWSLETTER
Free Health for Women Email Newsletter
Stay fit, feel younger, and get special offers and insider health news—from beauty to breast cancer—just for women.
Journey
Drugs and Side Effects
---
FREQUENTLY ASKED QUESTIONS
Q:
Do all breast cancer patients have to have chemotherapy?
A:
No, chemo is used less and less. Five years ago, we considered chemo for most breast cancer patients; now it's only about 20%. There are tests to help decide if someone needs chemo or not. But we also look at a tumor's grade and whether the cancer is estrogen-receptor negative—in which case, it won't respond to hormone therapy, but it may respond to chemo.
Read More
---
Kerry took an antidepressant for her blues and the rest went away in time

New Yorker Kerry Apicella, 62, had breast cancer that was hormone receptor-positive, so her doctor recommended an aromatase inhibitor (AI) called Arimidex to cut the chances of a recurrence by reducing the amount of estrogen in her body. Apicella hasn't found her daily dose to be much trouble, but it was a rocky start when she began taking the pills in March 2005.
Read More
---
Women's feelings about chemotherapy are anything but simple

Chemotherapy is medicine, given intravenously or orally, that is generally aimed at killing stray cancer cells after surgery. (It can also be used to try to reduce the size of tumors before a lumpectomy, a treatment called neoadjuvant chemotherapy.) Women's feelings about chemotherapy are anything but simple, however. While the hospital visits are no fun, the mystery of what side effects these powerful drugs may have on your body can be especially intimidating.
Read More
---
Some breast cancer patients are hit a lot harder than others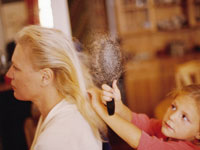 Hair coming out in clumps, unrelenting fatigue, hot flashes, achy joints, tummy trouble—that's the short list of chemotherapy and radiation treatment side effects that breast cancer patients dread.
Read More
---
More than 80% of breast cancer patients have tried complementary therapies.

More breast cancer patients than ever are turning to complementary therapies (also called integrative or alternative medicine), ranging from dietary changes and acupuncture to massage and guided imagery techniques. More than 80% of cancer patients overall have tried it, by one count, whether to supplement their prescribed cancer treatment or to ease the side effects of treatment or the symptoms of the disease itself.
Read More
---
Side effects include hot flashes and other menopausal symptoms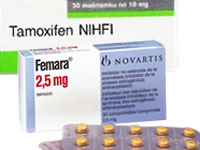 If your breast cancer tumor is estrogen- and/or progesterone-receptor (ER/PR) positive, that's good news because it means you have more treatment options and may benefit from anti-estrogen therapy.
Read More
---
Video: Perspectives on Drugs and Side Effects
---