WEEKLY NEWSLETTER
Free Health for Women Email Newsletter
Stay fit, feel younger, and get special offers and insider health news—from beauty to breast cancer—just for women.
Journey
Choosing Treatment
---
FREQUENTLY ASKED QUESTIONS
Q:
How much time do I have to decide about treatment?
A:
Waiting a couple of weeks after your diagnosis to decide what kind of surgery to have (and whether you want reconstruction, if that's an option) won't make a difference for the cancer's growth. It may be as much as six weeks after that before you're able to schedule the surgery. The key thing is not rush into any sort of treatment decision.
Read More
---
How I lost my breast, got a haircut, and won a big prize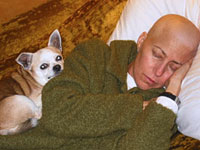 Four months of chemo made my hair fall out, and one of the drugs made me temporarily lose feeling in my extremities. Sleeping was the best way to get through the day. Here I am with my boyfriend's dog, Peso...
Read More
---
It's partly about your cancer, partly about you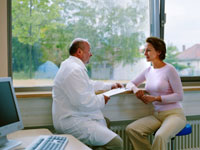 Your options for treating breast cancer generally include some combination of surgery, medication (chemotherapy, hormone therapy, Herceptin), and radiation—or sometimes just surgery alone...
Read More
---
Twilah Richardson consulted several doctors on her surgery and follow-up treatment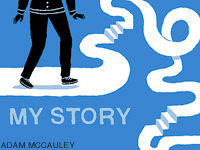 The first time, Twilah was advised by a general surgeon to get a bilateral mastectomy, and she wanted to be quite sure there was no other option. "I wasn't prepared mentally to deal with a bilateral mastectomy." ...
Read More
---
Ask people you know and trust

Take it from a nurse of 15 years: "What other staff say about doctors is pretty important," says Georgette Williams, 44, of Elysburg, Pa., who was herself diagnosed with stage IIB breast cancer in September 2007. When choosing your breast cancer doctors, ask people you know and trust.
Read More
---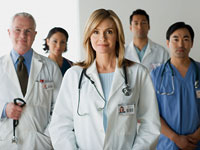 Bigger is often better when it comes to selecting a hospital for your breast cancer treatment, but that's not always the case.
Read More
---
Video: Perspectives on Choosing Treatment
---