WEEKLY NEWSLETTER
Free Health for Women Email Newsletter
Stay fit, feel younger, and get special offers and insider health news—from beauty to breast cancer—just for women.
Journey
Risks and Symptoms
---
Teenage girls, makeup, and environmental risk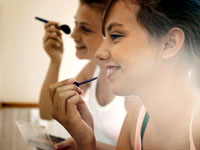 Could that strawberry-pink blush your teenage daughter rubs on her cheeks every morning be increasing her breast cancer risk? What about the sudsy lavender shower soap you both like?
Read More
---
MY STORY
A young, cancer-free woman has her breasts removed

Donna Estreicher was 32 years old when her family members tested positive for the breast cancer (BRCA) gene mutation. The disease itself had already hit her mother and sister. Still, as a young single woman with an active dating life, she resisted getting the test or thinking about the double mastectomy that might follow. Then she decided it was time to take the leap.
Read More
---
Steps every woman can take to protect her breast health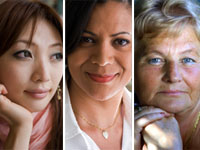 Breast cancer research offers more and more evidence that you can influence your own breast cancer future by picking up good habits. This decade-by-decade guide suggests a few ways you can cut your risk.
Read More
---
SLIDESHOW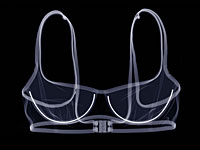 Think wearing an underwire bra increases your risk of getting breast cancer? What about wearing deodorant? We debunk the top 25 breast cancer myths.
View slideshow
---
You may want to consider a gene test

If someone in your family has or had breast cancer, you may be at higher risk of getting the disease yourself. The first step in learning about your risk is to take a look at how close those relatives are and how they fit into your family tree...
Read More
---
QUIZ
The test for your breasts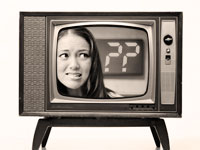 Put your breast cancer readiness to the test by answering these 10 key questions—and we'll bring you up-to-date about the best ways to lower your risk.
Read More
---
Check yourself, get regular screenings, and don't panic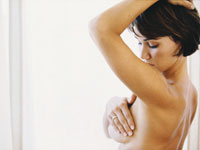 Being vigilant about changes in your breasts can help you spot the symptoms of breast cancer—and spot them earlier, when the cancer is more likely to be treated successfully.
Doctors don't agree about whether monthly breast self-exams make a difference statistically...
Read More
---
MY STORY
Robert Kaitz, 48, had a lump for a year before telling his doctor about it

It was funny the way we caught my breast cancer. I had a sore throat, so I went to the doctor. I had a list, you know, "By the way, I also have acid reflux..." and he gave me a fistful of prescriptions. Then I said, "Oh, yeah, I forgot, I have this lump."
Read More
---