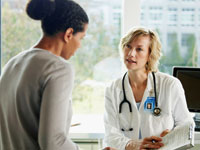 Getty Images
If dealing with rheumatoid arthritis is a full-time job, the treatment for RA is a task that requires painstaking attention to detail and a whole-hearted commitment to a long-term goal.
While the payoff can be huge—preventing or at least slowing down potentially disabling joint destruction—it's still hard for patients to stick with the treatment, whether it's pills, self-administered injections, or three-hour-long infusions given in a doctor's office.
Consider also that RA medications can be pricey and have side effects and that there's the psychological impact of having to undergo lifelong treatment, and you have a recipe for noncompliance—the medical term for people who don't take their medicine as directed.
"Compliance is a huge issue," confirms Christopher Ritchlin, MD, MPH, a rheumatologist and professor of medicine at the University of Rochester Medical Center in New York. According to a 2007 study, some people with RA missed their meds between 10% and 36% of the time, depending on the drug taken. Other studies have reported noncompliance rates as high as 70%.
More about rheumatoid arthritis
"I can deal with bouts of pain, but the fact that it's chronic and never going away, that's the hardest thing to deal with," says Angela Lundberg, 32, who was diagnosed at 18.
It's especially tempting to skip medication when the beneficial effects aren't obvious unless you're looking at an X-ray showing the condition's progression (or even if they are obvious). Still, research suggests that without treatment joints will deteriorate more rapidly and the journey to disability will be quicker. Hence, it's important to find ways to stay motivated.