Most women begin to lose their hair 10 to 14 days after they begin treatment with
chemotherapy
. Experts at the Mayo Clinic in Rochester, Minn., say you generally lose about 50% of your hair before the loss is noticeable to other people.
Sometimes hair loss hurts too. "The hair follicles are irritated and the scalp becomes extremely sensitive," says Andrea Cooper, 52, of Phoenix, Md., who underwent two
surgeries
, chemotherapy, radiation, and five years on tamoxifen to overcome invasive ductal carcinoma, a form of breast cancer. "Loss of pubic hair—also somewhat emotionally traumatic for a grown woman—was also physically uncomfortable, both when it fell out and when it grew back in."
But that's just the physical part. Hair loss is an emotionally packed part of the treatment process, and how you manage it is an extremely personal decision.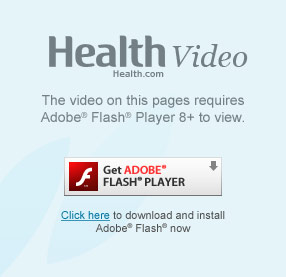 "Looking in the mirror, I saw the face of someone who had cancer"—Karen, breast cancer survivor (3:12)
Some women shave it...
Many women decide to shave their heads rather than endure the emotional stress of watching hair fall out. Taking preemptive action can be an empowering move if you're up for it. You can involve family members and loved ones in the process as a way of helping everyone come to terms with your cancer.
"Before I started chemo, I went with all my grandchildren, and they watched while I got my head shaved to a buzz cut. It made me feel like I was getting hold of the cancer and the cancer wasn't getting hold of me," explains Victoria LaRosa, 57, of Warrenton, Va. "I dropped a tear, but I was trying to be brave in front of the children. I made it fun and we went out for ice cream afterward."
Check with your local beauty parlor: They may do the cut for free if you plan on donating your strands to
Locks of Love
or a similar charity.