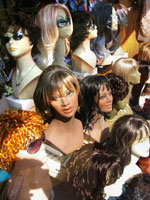 (FOTOLIA)
If you're
losing your hair
due to
chemotherapy
, wigs can be an easy and affordable way to take control of your appearance. Some women even end up liking the idea of trying a completely different hairstyle.
Sharon O'Donnell, 51, of Hamilton Township, N.J., tried to keep a sense of humor throughout the experience; she tried a temporary tattoo on her bald head before discovering a new look for herself. "I found out I looked good as a redhead!" she says.
Finding the right wig can be tough, however, especially if you're trying to replicate your natural look. Andrea Cooper, 52, of Phoenix, Md., wore her new wig to pick up her kids at school, and they didn't recognize her. "They walked right past me," Cooper recalls.
If you decide to wear a wig—perhaps alternating it some days with a scarf, a hat, or nothing at all—follow these tips to find the right one for you.
What to look for in a wig
It's a good idea to begin shopping for your wig before you start chemo, so that a stylist can help you match your own color and texture. You also may want to take photos of your current hairstyle, and keep a swatch of your hair from the top of your head as a sample.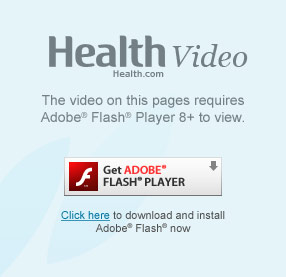 "Looking in the mirror, I saw the face of someone who had cancer"—Karen, breast cancer survivor (3:12)
Planning ahead also gives you time to fully explore your options. Synthetic wigs, which cost anywhere from $30 to $500, are the most popular. Women taking this route typically have fewer bad hair days because the wigs retain their style so well. Human-hair wigs, which range from $800 to $3,000, are more durable but require more regular coiffing. You probably won't need your wig for more than a year, so look for the nicest wig you can afford, but don't worry about it lasting forever.