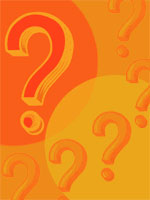 (ISTOCKPHOTO)
If you've been diagnosed with type 2 diabetes, it's not unusual to be confused by the avalanche of new information, or to feel like your physician isn't telling you everything you need to know.
"I've seen patients told they're diabetic and they're not given any materials," says Elizabeth Hardy, a Texas nurse with type 2 diabetes. When she got sick with sky-high blood sugar and pneumonia at the same time, she says, "I was very fortunate to go into a hospital that had a diabetes education program. I walked out of the hospital with some idea of what diabetes was."
It can take a while to get up to speed on a confusing array of medical terms, and bringing a friend or partner to your health-care visits can help.