How does it feel to lose your hair? To be reminded so starkly of your mortality? To have a breast removed?
In order to give you a realistic head-to-toe picture of what this disease actually feels like, we've consulted breast cancer experts around the country and talked to a dozen survivors about the experience of getting through
diagnosis
and
treatment
—and back to the business of living.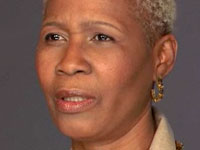 Feeling alone and afraid
Even with survival rates up recently, a breast cancer diagnosis is devastating, bringing equal parts
fear and isolation
. "It alienates you," says Pamilla deLeon-Lewis, 57, a motivational speaker and poet in New York City, who did six months of chemotherapy and eight weeks of radiation after being diagnosed with stage II
metastatic breast cancer
. "In the Caribbean, where Im from, people cut you off when you admit to having cancer. My aunt wouldnt let me come close to her. I felt invisible."
Friends—even some
online
—became more important to deLeon-Lewis during her treatment. "The women in chat rooms going through what I was going through made me laugh and cry," she says. "Because of them I felt like I could do this. I felt empowered."
For Stephanie Gensler, 39, an advertising account coordinator in Baltimore, was diagnosed with stage II aggressive breast cancer at age 34. She had a
lumpectomy
, a six-month regimen of chemo, and 36 radiation treatments, but the most painful part was going through breast cancer without a partner. "What hurt the most was going to bed alone," she says.
The biggest fear, of course, is dying—a worry that doesnt soon go away. "I remember the Mothers Day after I was diagnosed. My son was 6, and I kept thinking,
Im not going to be around to see him grow up
," says Kim Regenhard, 51, a 10-year survivor who just published
A Survivors Guide for the Breast Cancer Journey
. "Mothers Day is still very tough."