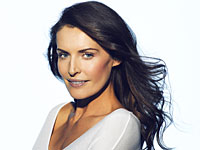 Peter Buckingham
Ok, so you baked yourself silly in high school.Who didnt? What counts—at least in terms of looking younger—isnt so much what you used to do, but what youre doing right now. "Studies show you can reverse the damage," says Debra Jaliman, MD, author of
Skin Rules: Trade Secrets from a Top New York Dermatologist.
"You can actually take 10 to 15 years off your age."
We know what youre thinking:
Sure—if youre willing to empty out your savings in the name of skin care, anythings possible. But you dont have to go to extremes: Pricey procedures at the dermatologists office arent the only anti-aging options that work.
"You can reverse skin damage with three basic tenets," says New York City dermatologist Neil Sadick, MD. "Turn over skin cells, stimulate collagen, and add volume."
In the last 10 years, skin-care breakthroughs have made it possible to pull that off, repairing skins most vulnerable areas with targeted products and treatments.
So what gets results you can actually see at the best possible price? Thats the question we put to leading dermatologists. The good news: Many of the remedies they raved about are affordable and dont require a trip to the dermatologist. Get ready for smoother, softer, younger-looking skin—starting right now.
Rejuvenate your face
Its not your imagination: Your skin may still be willing, but its no longer able to bounce back quite the way it did even five years ago. With every birthday, your bodys production of collagen and elastin—two proteins responsible for skins structural support and elasticity—slows down. As a result, your skin begins to stretch, especially if youve spent a lot of time in the sun.
Bottom line:
If you do nothing else to age-proof your skin, apply sunscreen each morning and a retinoid at night. Using a broad-spectrum sunscreen with SPF 30 or higher every day—no matter the weather or season—isnt just about preventing sun damage.
A study published in the
Journal of the American Academy of Dermatology
found that sunscreens also protect against free radicals—the molecules that cause aging—and the majority of the protection is thanks to the UV filters rather than antioxidants.
As for retinoids, research shows that theyre the ultimate multitaskers, preventing the buildup of dead skin cells, diminishing wrinkles, and lightening sun spots. Not everyone can tolerate the vitamin-A derivative, so start with an over-the-counter retinol product. If you dont notice an improvement after six weeks, see your dermatologist for a prescription retinoid (like Renova) and apply it every other day until your skin adjusts, then every day, suggests Dr. Sadick.