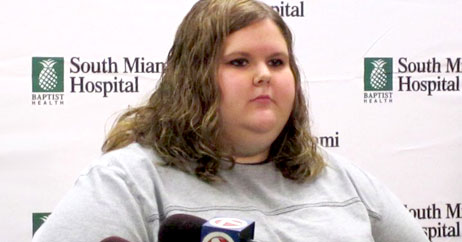 At 16, Shaina weighed 242 pounds. She also had developed a complication of
obesity
in which pressure builds up within the skull, damaging the optic nerve. The only solution for Shaina, who had already started to suffer vision loss, was to lose weight—fast.
"Even though I lost 20 pounds on my own, I needed to lose like 50 pounds," Shaina says.
A doctor recommended bariatric surgery, and Shaina had the procedure in February 2011. Three months later, she is down to 184 pounds—the first time she can remember weighing less than 200—and has gone from a size 20 to a 12. "I had to get a whole new wardrobe," she says.
More young people like Shaina, who are obese and often suffering from serious health complications, are undergoing operations to help them lose weight. While fewer than 1,000 teens have the surgery in the U.S. each year (versus 200,000 to 250,000 adults), it is becoming more common among adolescents as obesity rates continue to rise.
"There's certainly more and more cases done every year, and unfortunately we're likely going to continue to go that route," says Shaina's doctor, Evan Nadler, MD, the director of bariatric surgery and codirector of the Obesity Institute at the Children's National Medical Center, in Washington, D.C.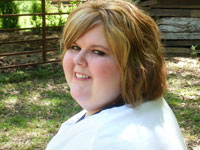 Courtesy of Sanders Family
Success stories like Shaina—and those of celebrities like Al Roker and Star Jones—might make bariatric surgery look easy. It's not. In fact, doctors are so concerned that teens might have unrealistic expectations that they require extensive presurgery evaluation and lifestyle changes to ensure that teens understand the serious risks, are dedicated to overhauling their health, and don't take the procedure lightly.
Surgery usually requires preliminary weight loss and then a strict postsurgical regimen of dietary changes, vitamins, and
exercise
. If the teen and his family aren't fully committed, the results can evaporate quickly or fail to materialize in the first place.
"We worry a lot if we have a child who thinks the surgery is going to be a magic fix," says Eleanor Mackey, PhD, a clinical psychologist at the Obesity Institute at Children's National Medical Center, who evaluates young people considering the surgery.
Not a cosmetic procedure
Bariatric surgery is not for the moderately overweight. Although there are no consensus national guidelines for bariatric surgery for adolescents, doctors generally follow the same national guidelines for adults: The patient should have a body mass index (BMI) of 40 or higher (for example, someone 5'4" would have to weigh at least 233 pounds to qualify), or a BMI of 35 (a weight of 204 for someone 5'4") or greater with serious obesity-related health problems, such as
type 2 diabetes
.
"This is not a cosmetic procedure," says Marc Michalsky, MD, surgical director for the Center for Healthy Weight and Nutrition at Nationwide Children's Hospital, in Columbus, Ohio. "Most of these kids are actually quite sick, and they feel quite sick."