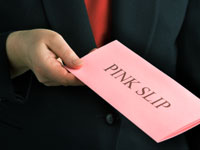 (ISTOCKPHOTO)
If you leave your employer—whether voluntarily or involuntarily—youll need to take steps to stay covered by your insurer. When you have a chronic condition such as diabetes, heart disease, or cancer, it is crucial that you avoid any breaks in coverage that could trigger a preexisting-condition exclusion. This could make all the difference in your ability to continue using the same doctors, especially if you are in the middle of receiving important treatment. "In the flurry of excitement around changing jobs—especially if youre being laid off—your mind may be on other things besides health insurance," says Helen Dumski, vice president and chief operating officer of the Diabetes Association of Greater Cleveland, who counsels patients on health insurance issues. "Many people dont pay enough attention to the preexisting-condition exclusions. Its very important to be on the lookout for that."
Heres what to consider—before you leave your job—to make the best choices for you and your family.
Should you stay or go?
In some cases, the need to keep health-care coverage could outweigh career considerations. "Ive had some patients remain in jobs even though theyve had better offers because they dont want to lose their health insurance," says Otis Brawley, MD, chief medical officer for the American Cancer Society. "One [cancer] patient I know got a job working for the federal government, because federal health insurance doesnt allow exclusions for preexisting conditions." Be sure to look carefully at a new employers health plan for comparison, and weigh the importance of continuing treatment with the doctors and specialists you are seeing now.