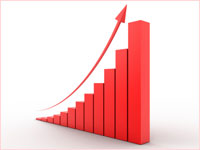 (ISTOCKPHOTO)
If you've ever spent time in a hospital, you've almost certainly been overcharged. "There is no way to avoid being overbilled. It is going to happen. In the last several years of looking at hundreds of bills, Ive run across only one hospital bill with no errors," says Edward Waxman of
Edward R. Waxman & Associates
, an independent hospital bill auditor with 10 years of experience helping consumers sort through their medical bills.
Overcharges hurt the most when they are not covered by insurance, but even when they are, they can impact your pocketbook or your health.
They inflate co-pays and—even more important if you will ever face treatment for an expensive
chronic condition
—they eat up your insurance benefits, making the day when you max out your policy that much closer.
Your Guide to Preventing Medical Mistakes

The terrifying truth: Our health-care system can sometimes make you sicker.
Read more
Often, erroneous charges are obscured by billing codes and "medicalese." In one case, a 60-year-old obese man with chronic obstructive pulmonary diseaseand congestive heart failure was admitted to the hospital for a 57-day stay. The bill was $138,345. Waxman audited it, noting a daily charge of $202.75 for "MAGNUM II BA." A drug? A lab test? Nope. It was the name of a heavy-duty bed designed for overweight patients. Hospitals are not allowed to charge for reusable equipment like beds, so Waxman disputed it. The hospital took the charge off the bill—resulting in a total reduction of $11,556.75.