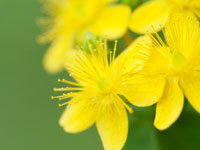 The multibillion-dollar market for dietary supplements is filled with products that claim to boost mood or improve
depression
. Some products are even billed as an alternative to prescription antidepressants.
Dont believe everything you read on a label. Often the claims made by supplement manufacturers arent backed up by solid scientific evidence, and the potency and contents of supplements can vary widely. (Some are anything but "natural.") Serious depression generally requires professional help, whether or not that includes antidepressant medication.
That said, some supplements—such as St. Johns wort and SAMe (pronounced "sammy")—have been tested fairly extensively and may improve your symptoms if you experience
mild depression
or related conditions such as
seasonal affective disorder
.
Below, we break down the evidence (or lack thereof) supporting the most popular supplements used to treat depression and mood.
Folic acid
What it i
s: The synthetic form of folate, a B vitamin (B9) found in fruits, leafy vegetables, and other foods, that affects the neurotransmitters known as monoamines. Folic acid is sold in stores as a capsule or tablet.
The evidence
: Folate deficiency is common among depressed people, especially those who dont respond to antidepressants. Folic acid has never been tested as a stand-alone treatment for depression, but it has been compared with placebo as an addition to Prozac. In one study, patients who received folic acid responded better than those who received placebo—but only the female patients. Nearly 95% of the women who received folic acid responded to the combo treatment, compared to about 60% of the women who received the placebo.
Other forms of folate that are more chemically complex have been tested on their own. In one early '90s study involving elderly depressed patients, a type of folate known as 5-methyltetrahydrofolate (5-MTHF) was found to be roughly as effective as the antidepressant trazodone.
The bottom line
: The evidence for the use of folic acid in depression is limited and inconclusive. (The Natural Standard Research Collaboration, an independent research group, has given the evidence a "C" grade.) 5-MTHF and a related form of folate called L-methylfolate—which is available as the "prescription medical food" Deplin—may be helpful as an addition to antidepressants, but you should be wary of
non
prescription products that list 5-MTHF, L-methylfolate, or "optimized folate" as the main ingredient.
GABA
What it is
: Gamma-aminobutyric acid (GABA), a neurotransmitter involved in inhibition and stress relief. GABA is sold as a capsule, pill, or powder.
The evidence
: Low GABA levels have been linked to depression and anxiety. Although supplement makers claim on their labels that GABA provides "Positive Mood Support" and "Supports a Calm Mood," there is no evidence that GABA supplements have an effect on depressive symptoms; no studies have been conducted in humans to date.
The evidence for its use in anxiety isnt much stronger. A pair of small studies conducted by a maker of GABA supplements in Japan reported that GABA did have an anti-anxiety effect. In the first study, the researchers found that taking GABA had a relaxing effect on brain waves. In the second, people afraid of heights were asked to walk across a narrow pedestrian bridge after taking GABA or a placebo. The participants who took GABA had lower levels of anxiety (as measured by a stress marker in saliva samples).
The bottom line
: A connection between naturally occurring GABA and depression and anxiety has been established. Although prescription medications such as Depakote (an anticonvulsant used to treat
bipolar disorder
) and benzodiazepines (used to treat anxiety) affect GABA levels, there is very little evidence that commercial GABA supplements impact mood in the same manner.