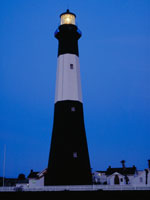 Whether you have a week or a weekend to get away this summer, we know your vacation time is precious. You want to land where you can truly relax, breathe fresh air, get in some exercise, and eat well. And you want to do it all without breaking the bank. Thats why we teamed up with a
panel of travel and health experts
to help us find the healthiest of the nations most popular beach and lake towns.
They evaluated air and water quality, the abundance of parks, the cost of a hotel room,
and more
to zero in on the top-10-healthiest getaways, where rejuvenation and fun are practically guaranteed. When youre ready for that much-deserved vacay, you wont go wrong with one of these 10 shore bets.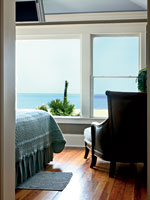 Chris Hornaday
1. Tybee Island, Georgia
A barrier island about 18 miles east of Savannah, low-key Tybee boasts a 3-mile stretch of beach that our judges labeled "magnificent," complete with gorgeous water. "The beaches here rarely have water-quality problems," says panelist and water-quality expert Nancy Stoner, who is very picky about where she dips a toe in.
Exercise is a way of life on Tybee. There are sunrise yoga classes on North Beach, and biking is the preferred mode of transportation. "You can leave your car parked and bike just about anywhere on the tiny island," says judge Elizabeth Joy, MD, a family-and-sports-medicine physician. And if you forget your gear, just rent a ride from one of the bike shops—trailer bikes for the kiddies and roller skates are available, too.
The island also has the least expensive lodgings, on average, of all the towns on our list. And its eateries serve up an abundance of good-for-you fare like fish tacos, salads, and veggie-filled sandwiches. "The restaurants serve simple, heart-healthy dishes," says judge Ruth Frechman, RD, a spokeswoman for the American Dietetic Association.
Tybee offers something for everyone—and thats why it tops our list of healthy summer escapes.
Stay here:
Rooms at the 17th Street Inn (starting at $125 per night) have full kitchens, so you can make your own healthy meals. Want to be near the beach? You cant get closer than the Desoto Beach Hotel (starting at $180 per night).