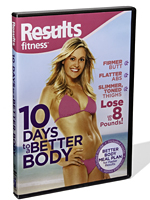 DVDs
Best cardio
:
Results Fitness: 10 Days to a Better Body
($14.98)
Trainer Cindy Whitmarsh keeps boredom at bay by alternating minute-by-minute between intense cardio (like jacks or jogging) and sculpting moves. Dont worry about getting lost. The program, which comprises of two 30-minute workouts, is surprisingly easy to follow.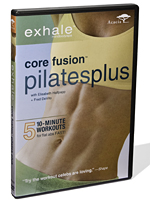 Best Pilates
:
Exhale Core Fusion Pilates Plus
($14.99)
This workout takes Pilates to a whole new level by mixing traditional exercises with innovative core movements and stretches as well as yoga- and dance-inspired moves. The DVD is divided into five 10-minute segments, each focusing on a different body part. For intermediate and advanced Pilates enthusiasts.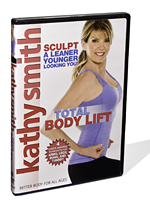 Best strength
:
Kathy Smith Total Body Lift
($14.98)
In this 69-minute routine, Smith shows you creative ways to use low weight with high reps—plus your own body weight—to sculpt and tone all over. The DVD lets you choose your skill level (though its geared toward intermediate and advanced) and whether you want music plus instruction or music only.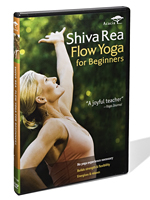 Best yoga
:
Shiva Rea Flow Yoga for Beginners
($14.99)
This is a true mind-body approach to yoga. The movements are so smooth that youll find yourself sweating without feeling like youre putting in tons of effort. Rea is a master instructor, and is easy to follow. Best for beginners and intermediates.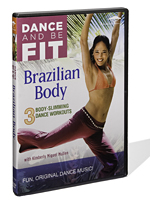 Best dance
:
Dance and Be Fit: Brazilian Body
($14.99)
Best for intermediates, this DVD has an authentic Brazilian feel and three engrossing 12-minute dance routines that will make time fly. Fun without being intimidating, the calorie-blasting moves—a mix of basic and challenging—are easy to follow.