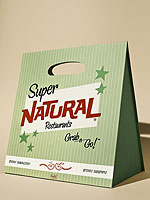 Dan Winters
Dan Winters
Watching your spending? Who isnt, right? Here are the top three healthiest picks from the value menus.
McDonalds McChicken Sandwich
(Dollar Value Menu): This pick weighs in at just 360 calories and 3 grams of saturated fat.
Burger Kings Whopper Jr.
(Value Menu): If you love a burger, this is your healthiest budget buy: Just hold the mayo and its a 290-calorie lunch.
McDonalds Ice Cream Sundae
(Dollar Value Menu): Order strawberry and get 20% of your daily calcium for less than 300 calories.