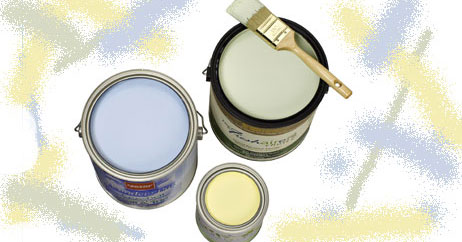 Time Inc. Digital Studios
You know that strong odor you smell when you open a can of paint? Its from chemicals called volatile organic compounds (VOCs), some of which have been linked to cancer. The good news: More and more mass paint companies are developing low- and no-VOC paints.
But how do these healthier paints stack up? We asked Kelly LaPlante, principal designer and president of Los Angeles–based Kelly LaPlante Organic Interior Design Inc., to pick up her roller and report back on the top options.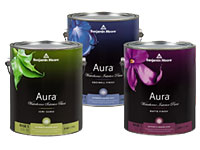 Benjamin Moore Aura
$57 per gallon
Type:
Low VOC
Coverage:
Excellent. Aura provided rich, even color in just one coat. And its truly self-priming, so its a time-saver.
Odor:
Very low
Dry time:
1 hour
Bottom line:
This paint offers amazing coverage: "In some instances, you wouldnt even need to use two coats," LaPlante says. But its also the most expensive one we tested.