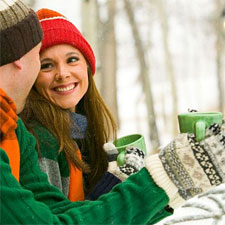 Just weeks ago, I considered marriage education a faintly embarrassing process. Why on Earth, when my husband, Dan, and I were perfectly happy, would we sign up for what would surely make us squirm? Yet here we are, about to dive into the murky depths of our relationship in a take-home marriage-education course.
Thirty-five years ago, therapists began admitting that marriage counseling (which begins with the premise that somethings amiss) wasnt very successful. Back then, only 20 percent of counseled couples rated their marriages happier 2 years after the process. That failure rate spurred a new kind of intervention program: marriage education, where couples learn ways to communicate and resolve differences before a meltdown occurs. Although these courses arent for couples dealing with severe problems like adultery, violence, gambling, or substance abuse, they do seem to make basically sound unions better. Howard Markman, PhD, and Scott Stanley, PhD, co-developers of the Premarital Relationship Enhancement Program, found that their course raises a couples odds of staying together by 50 percent up to 5 years after the classes, for example.
The reality, though, is that many couples dont consider marriage education an option, says W. Kim Halford, PhD, director of the Psychological Health Research Center at Griffith University in Brisbane, Australia. Thats why he and his colleagues came up with Couple CARE (Commitment And Relationship Enhancement). Its a pioneering, do-it-at-home marital-ed course that uses workbooks, DVDs, and weekly phone sessions with a licensed therapist to guide couples through the process. The six-part series covers self-change, communication, intimacy and caring, managing conflict, sexual intimacy, and looking ahead.