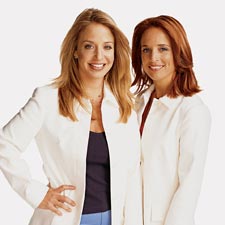 Hows your sex life? Chicago relationship therapist Laura Berman, PhD, and her MD sister, Jennifer, a urologist in Los Angeles, asked 2,600 American women to answer that question for
Secrets of the Sexually Satisfied Woman: Ten Keys to Unlocking Ultimate Pleasure
(Hyperion). Laura Berman spoke with Health about the sexual temperature of the nation.
The big (or little) O
Reaching orgasm is a great fringe benefit, but it's not the key to a sexually satisfying relationship. Most women who can reach orgasm don't do so every time, nor do they have the same quality of orgasm every time. Much more important is a sense of intimacy and connection with their partner. That is one of the strongest predictors for sexual satisfaction. That doesn't mean you can't just have sex for fun, and sex for release, and sex for all sorts of things. But what a woman would characterize as a satisfying sex life is usually connected to the way she feels about the person she is having sex with.
A matter of size
If your partner is on the small side, you may want to engage in sexual positions where you are optimizing simulation. For instance, going back to front in the spoon position might be harder than the more traditional missionary position. Also, what's really important is paying attention to your kegel strength, your pelvic floor muscle strength. If your vaginal muscles are strong, you can use those to provide greater fiction and stimulation when you wrap them around whatever size partner you have.