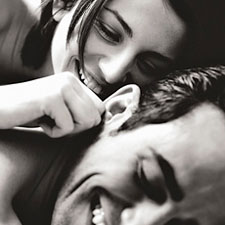 With long hours at the office, money woes, and all the other stuff of family life, who has time for passion? But according to psychotherapist and sex educator Laura Berman, PhD, passion is so essential to healthy relationships that its worth making time for. In her new book, aptly titled
The Passion Prescription: Ten Weeks to Your Best Sex—Ever!
(Hyperion, $24.95), Berman offers a fun, easy-to-follow plan to improve your sex life.
Her step-by-step passion-makeover program wont require you to master the art of sexual aerobics. Instead, the clinical assistant professor of OB-GYN and psychiatry at Northwestern Universitys Feinberg School of Medicine explores ways to overcome emotional hang-ups and health issues that take the fun out of sex.
Though you may not levitate, Berman promises you that after the 10-week program, you can definitely count on having a rapturously good time.