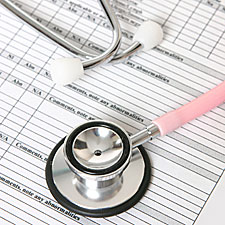 Health insurance companies like to keep secrets. And they like to save money. Example: You have surgery, and weeks later you get a bill for using an out-of-network anesthesiologist. Ridiculous, right? You didnt choose who put you under, so you shouldnt have to pay extra. But your insurer sent the bill anyway, hoping you wouldnt notice.
Fighting back against this kind of trickery—and winning—is a lot easier than you think, says Kevin Flynn, the president of Healthcare Advocates, a Philadelphia-based firm that helps patients wrangle with their health plans. We checked with Flynn and other insurance-industry insiders, lawyers, doctors, and regulators to uncover nine little-known ways to get the health coverage you deserve—for less.
Dont pay if you dont have a say
When you purposely see an out-of-network doctor, your plan usually makes it clear that itll cost you. But when you have surgery, the hospital chooses the anesthesiologist. If you get that annoying "out-of-network" bill, Flynn says, draft a strongly worded letter stating you had no say about the anesthesiologist—in-network or otherwise—and, therefore, wont pay any additional fees.
"If you dont have direct control, you are not liable," Flynn says, adding that this tactic is likely to work every time, but few consumers know about it.
You may be eligible for more coverage
Depending on your state, you could be eligible for more benefits than your plan is telling you about. Take Maryland, for instance. Health plans operating there must pay for expensive infertility coverage. But one state over, in Virginia, they dont. Its unlikely that your plan is trumpeting info about state-mandated coverage, though. Its up to you to get the scoop.
One good place to check is
Families USA
, a consumer group that keeps tabs on state rules, suggests Kevin Lembo, Connecticuts official health-care advocate for consumers. Another option: Contact your states insurance commissioner.