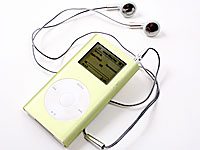 Jamie Rowland
Lets be honest: Sometimes a day at work is just no fun, and the stress starts to take its toll. Your heart races, you break out in hives or a sweat, or you have a headache from all that silent screaming. Next time, try to head off that stress attack with these calming tricks from Kathleen Hall, PhD, founder and CEO of The Stress Institute.
Serenity break
Take time to tune out. Listen to your favorite music (bonus points if you have an office that allows you to sing or hum along, which increases the calming benefits). Trigger your own slide show of favorite photos. Some people also find that its very soothing to
meditate
, practice
relaxed breathing
, or repeat a mantra, such as "All is well in my life," Hall says. If all else fails, dab calming lavender
aromatherapy
oil on your pulse points.
The best medicine
Remember the time you laughed so hard with your best friend that you almost peed your pants? Stop what youre doing for a few minutes and relive a moment like that in your mind. Or, if youve had a less-than-comedic life lately, get your giggles at a joke Web site like
TheOnion.com
or watch a Web cam at a doggy day care center like
FogCityDogs.com
.
Make a connection
With everything you have going on in your superbusy life, chances are you dont take time to stay in touch with your friends as well as you should. Schedule a few minutes to e-mail a pal and update her on your life. The act of feeling connected to someone will instantly calm you when the going gets rough.