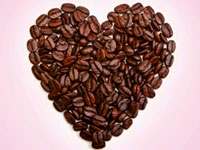 >
Elaine Murszewski is a self-proclaimed coffee addict. "I have been a coffee drinker for more years than I can remember," she says. "My coffeemaker must have an auto-start feature so that when I wake up, its ready." The 53-year-old former software company representative from Aurora, Colo., never uses cream or milk because they just "spoil the taste." She prefers coffee over alcohol—even at a bar.
Murszewski has a lot of company. More than half of adults in the U.S., or 54%, are habitual coffee drinkers, according to the National Coffee Association. In fact, 146 billion cups are consumed in the U.S. each year, nearly three times more than tea.
But for years, coffee had a bad reputation. Linked in many peoples minds with
smoking
, coffee is associated with over-caffeination and insomnia. The caffeine found in coffee can stay in your system for up to 12 hours, making it more difficult to fall asleep, and it affects your quality of sleep as well. Caffeine is also a diuretic, meaning that it increases urine output, which can lead to dehydration.
The general consensus used to be that tea was the better bet in terms of health benefits. But recent research suggests that despite the downsides of coffee, the "devils brew" does have an upside: Coffee drinkers may be at lower risk of liver and colon cancer, type 2 diabetes, and Parkinsons disease.
And in 2009, two coffee studies suggested additional benefits: Coffee-drinking men seemed to have a lower risk of advanced or lethal prostate cancer than other men, and middle-aged people who drank moderate amounts of coffee—three to five cups a day—had the lowest risk for dementia and Alzheimers disease later in life compared to less (or more) frequent drinkers.
Can drinking coffee even help you live longer? Maybe. A 2008 study found that women who drank coffee regularly—up to six cups a day—were less likely to die of various causes during the study than their non-coffee-drinking counterparts. Because consumption of decaf coffee showed similar results, researchers dont think caffeine is at work.