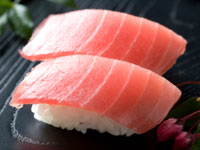 Miriam Nelson, PhD, is a runner and hiker, the director of the Center for Physical Activity and Nutrition at Tufts University in Boston, and the author of several books on about strength training. But in her latest book,
Strong Women and Men Beat Arthritis,
she touts exercise
and
diet. Thanks to the anti-inflammatory effects of certain foods, she has seen
arthritis
sufferers reduce reliance on medication and improve their ability to function. Hoping to prevent arthritis herself, Nelson is busy applying her rules to her own diet. "Unless there's a lot of evidence, I'm slow to change," she says. Now she is adding flaxseed to her breakfast cereal and eating more tuna and
salmon
.
It's not just arthritis sufferers who need anti-inflammatories. Researchers now believe that inflammation contributes to
heart disease
,
cancer
,
Alzheimer's
, and
type 2 diabetes
—and that anti-inflammatory compounds in your food can counteract it. You don't have to go out of your way to find these substances: Try the fish market, produce bin, and even the curries at your favorite Indian restaurant.
Inflammation isn't always bad. A cut looks red and swollen because the body sends in white blood cells to fight infection, oxygenated blood for repair, and other fluids to cushion the injured cells. But a low-grade inflammation can result from less obvious damage, such as oxidation within blood vessel walls. Antioxidants can help prevent this damage. But when that fails, you need anti-inflammatories. Otherwise the body's attempts to repair itself can lead to chronic inflammation. Persistent inflammation slowly attacks healthy tissue in joints, arteries, and the brain.
Next page:
Where to find anti-inflammatory foods